Less than 10% of the US population has a knowledge of CBD, and what is even more shocking is that less than 20% of that 10% know they can access CBD legally from the hemp plant. If you want to see if CBD can work for you, watch the video at the top of this page and then click below to Browse and Shop. This is the SUPERHERO herbal plant and supplement of the CENTURY in my opinion…and one that is anticipated to rise in growth faster than any other industry in America.
Today, I spoke with nationally acclaimed innovator and expert in the fields of integrative medicine and psychiatry, Dr. Hyla Cass. She is known for helping individuals overcome anxiety, depression and more, free of medication, using specific natural supplements, including her own line of Hemp Oil Extracts/CBD. As a frequent media expert on national print, radio and television outlets, Dr. Cass educates and speaks to both medical audiences and the public. She is also the author of several popular books including Supplement Your Prescription, Natural Highs, 8 Weeks to Vibrant Health, The Addicted Brain and How to Break Free, and Your Amazing Itty Bitty Guide to Cannabis.
Listen To The Podcast Here
• CBD for your BODY, BEAUTY, AND BRAIN
• Which popular type of CBD, sold most commonly, to stay away from!
• The truth about OVER-PRESCRIBING benzos and antidepressants in the U.S.
• The facts about CBD: does it get you high?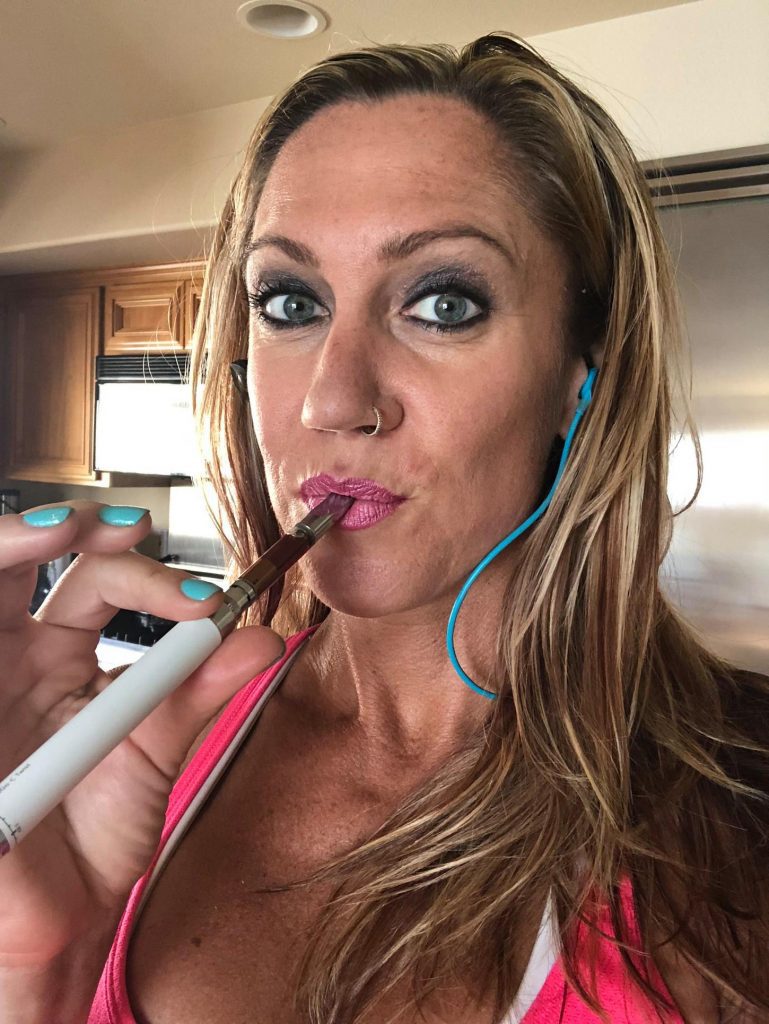 "The discovery of the endocannabinoid System is the single most important medical scientific discovery ever." – Dr. David Allen
HERE'S WHY:
It's full of vitamins (I see so many women taking 15 supplements, which isn't necessary, sound familiar?)  Imagine consolidating your supplements because CBD has:
♥ B complex vitamins
♥ Vitamin C
♥ Vitamin E
♥ Calcium
♥ Magnesium
♥ Essential Fatty Acids
Today's average woman is dangerously deficient in these vital nutrients today which play a HUGE role in the most important things we desire:  HORMONES, ENERGY, CLEANSING.
80% of women are deficient in Magnesium and Vitamin B, both CRITICAL to make hormones and support stress levels. Also, CBD…
♥ Eases Premenstrual Pain
♥ Helps Breast Cancer Patients
♥ Fights Inflammation and Treats Autoimmune Diseases
♥ Provides Fast Relief for Women's Anxiety
CBD for Women: Fitness, Hormones, and Detox
Quotes
"Symptoms of a body disorder are generally inflammation somewhere within, and the psychiatric symptoms are just messages from your body that something is out of whack."
"If you eat the standard American diet, you're in trouble. You ingest toxicity with every bite." 
"Food is information; it tells the body what to do. When we feed the body glyphosate, gluten, inflammatory foods and empty calories, the information isn't there."
For More Info Visit
https://www.allianceforaddictionsolutions.com 
Looking for 1 on 1 Support?
Check out my Custom Explant Detox & Healing Protocol.
Seeking BII & Explant Supportive Supplements?
Check out my Warrior Cleanse Pre & Post Explant Liver Loving Kit & more…
Our mission is to help you help yourselves by learning to listen to and TRUST your intuition, to ignite courage.