Until I have a production team (which I'm working on) as awesome as this guys, I wanted to share these with you.  CLICK HERE to download your FREE Thanksgiving Recipe Guide!  Some people say I'm crazy for promoting other sources, but I'm not stingy nor selfish with the secrets to optimal health, and I'd rather be a good resource for you than to hoard my knowledge 🙂
Here it is! My first professionally produced 'how to recipe' video!  SEXY MAC is coming NEXT with Sexy Mac in 10, Gluten Free, Vegan, Paleo and Dairy Free options!  COMING SOON…For now, please enjoy this video on how to make PALEO PIZZA with DAIRY FREE AND GLUTEN FREE options!  AND as a bonus, if you like Ranch dressing, enjoy the recipe below! HAPPY BAKING!
OR, this dude called the 'No Meat Athlete' has a NO BAKE VEGAN PIZZA I'm dying to try!
CHECK OUT MY YOUTUBE HOW TO VIDEO PLAYLIST BY CLICKING ON THIS IMAGE and SUBSCRIBE so you're notified when I add new ones to to make health easier for you! 🙂  I bring my ipad in the kitchen with me to follow along as I 'cook'.
Highlights include:  KALE CHIPS, CAULIFLOWER RICE, SPAGHETTI SQUASH, USING VITAMIX AS A JUICER, KELP NOODLES WITH MUSHROOM SAUCE, AND HEALTHY BOMB DOT COM BROWNIES!
EASIEST, YUMMIEST NUT MILK RECIPE IN THE WORLD
EASIEST, YUMMIEST NUT BUTTER RECIPE IN THE WORLD
'JUSTINS' Vanilla Nut Butter (THIS will ROCK your world)
4 cups Roasted Almonds
2 Vanilla Beans (Madagascar preferred – can substitute 1 tsp vanilla or more to taste)
3/4 Cup Coconut Sugar
1/2 Cup Cocoa Butter
1/2 Cup Extra Virgin Coconut Oil
App 1 tsp Sea Salt (Himalayan preferred)
Stevia! – 15 drops Vanilla to taste
So…I was tired of paying $12-14 for these jars and eating subpar ingredients.  I went on a mission to learn how to make it on my own.  1st attempt = GREAT SUCCESS.  Here's all you need to do.  Takes less than 5 minutes! Melt the cocoa butter (buy THIS BRAND on Amazon for cheap) with the coconut oil on low heat on stainless steal pan until it's liquid. SS pan is CRITICAL so metals don't leak into your food (toxic to the body + tastes of metal). Add that to all other ingredients in high powered blender (I use Vitamix – my Wellness Warriors get a discount. CLICK HERE to read more). I think they're having holiday specials now too. You can also buy them refurbished for cheaper and still get my discount! Anyway, blend and WALA. Add as much or little Stevia as you like. Store in Glass Jars on the shelf or in fridge!  ENJOY!  My FAV part is licking the Vitamix wand when I'm makin it!  YUM!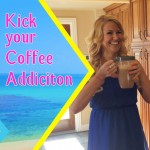 BULLETPROOF COFFEE & FAUX COFFEE WATCH VIDEO HERE!
2 cups Organic Coffee OR Teeccino (if reactive to coffee)
FOR 15% OFF TEECCINO USE COUPON CODE: KAZER2014
1/2 cup nut milk (see my Homemade recipe above)
1 tbsp Organic Coconut Oil
1 tbsp Grass Fed Full Fat Butter (I use Kerry Gold salted)
Optional = add Himalayan sea salt, cinnamon, vanilla, stevia to taste
If on a leaky GUT HEALING PROTOCOL, add 1 tsp Glutamine (flavorless)
CLICK HERE to be directed to Tropical Traditions:
The only Coconut Oil I trust, and is the healthiest in the industry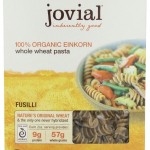 GLUTEN FREE MAC N CHEESE
1       box brown rice spiral pasta or quinoa pasta elbows*
1       cup Raw/Organic Cheese, shredded**
1/2    cup Grass Fed Butter
Truffle sea salt, to taste (or 1/4 cup nutritional yeast flakes)
Directions: Cook pasta according to instructions on box. Rinse and transfer cooked pasta to a bowl. Mix all ingredients together and serve hot.
Option to add 1/2 Butternut Squash to your own serving bowl (Cut in half, deseed, coat with Coconut oil, Ghee or Grass Fed butter and salt. Bake for close to 1 hour at 400)…or serve next to it.  THEY GO TOGETHER NICELY!
*Also, if you're not wheat intolerant, I suggest you try Einkorn Pasta, which is the ONLY non GMO wheat available today (this was the wheat referred to in the Bible, free from the hybridization and contamination of the 25,000+ strains of wheat today, that's causing so many health problems)
**I use Kerry Gold, red label flavor. It's Grass fed and Organic.
HOMEMADE HEALTHY RANCH DRESSING
1 cup Plain Full Fat Yogurt or Greek Yogurt
2 tsp (or more to taste) of dried dill weed
Sprinkle of garlic salt
6 TBSP olive oil (or grapeseed)
2 TBSP Parmesan (dairy free = USE Nutritional Yeast)
Directions: Put yogurt, garlic and spices in a VITAMIX (click to buy @ discount) or food processor and blend until smooth. Slowly, add the oil so that it emulsifies. Use immediately, or store up to 1 week in the fridge. (Source: Wellness Mama)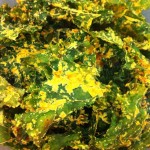 KALE CHIPS
Preheat oven to 275 if using convection oven
Gather 1 bunch of kale & De-stem the leaves from the ribs and cut into 1 1/2-inch pieces
Add kale chunks into mixing bowl and add 2 Tbsp Olive Oil & Himalayan Sea Salt for Seasoning.  Toss thoroughly
Lay kale on a baking sheet lined with olive oil spray. Bake until crisp, turning the leaves halfway through, about 20 minutes
EAT!  Note ***Dehydrators work best, if you have one. If so, layer on dehydrator & it's done in 8 hours
FOR CHEESY KALE CHIPS: In your VITAMIX (click to buy one at deep discount) or Food Processor mix together 2 cups cashews (soaked for 2-4 hours), 1/2 cup lemon Juice, 1.5 Red Bell Peppers, 1/2 Tbsp Himalayan Salt, 1/8 cup Nutritional Nolvadex Yeast.  Season kale as much or little as you want it. Save Cashew Cheese for leftovers. I used it this week on my Grass Fed Bison, Eggs, Drizzled as Salad Dressing & anything else you like Cheese with! 🙂
MAKE KALE CHIPS WITH ME FOLLOWING ALONG THIS VIDEO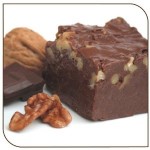 PALEO FUDGE  
Fat Burning + Strongest Anti-Ox Food in World!
2 cup coconut oil
1 cup cacao powder (or cocoa – cacao is healthier, more antioxidants)
1/3 cup honey (Local and RAW is best)
½ teaspoon Himalayan sea salt
1 vanilla bean (or 1 tsp vanilla extract)
OPTIONAL = 1 ½ cups walnut pieces
Mix coconut oil until smooth in Food Processor, Vitamix or Kitchen Aid.
Add in everything else but nuts – stir until smooth. Add nuts last, stir again.
Transfer the mix to a 9 x 9 dish lined with coconut oil.
Put it in the freezer and BAM, 1 hour…it's DONE and ready for demolishing! Store in fridge.
For a topper, you can add some of this healthy goodness…
FOR MY CLIENTS WITH COCOA SENSITIVITY, or who prefer 'BLONDES' for dessert, try to make it without the cocoa part…that's actually my FAV treat.
RANDOM FACT:  Coconut Oil + Local Raw Honey + A Special Formula of Amino Acids I recommend are the only 3 things one would consume for 1-2 weeks in the case of Small Intestine Bacterial Growth (if you have relentless belly bloat, read more on SIBO here).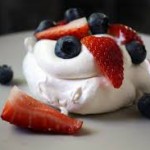 RAW WHIPPED CREAM 
1 1/3 cup raw cashews, soaked 2 hrs
1/2 cup water
2 dates
1/2 vanilla bean (If using Vitamix; if using food processor, sub 1 tsp vanilla extract)
Blend all ingredients in your Vitamix until smooth and fluffy. To make this in a food processor, start by blending all ingredients, minus 1/4 cup water. Stop frequently to scrape the bowl. When the mixture is quite smooth, drizzle in the last 1/4 cup water till fluffy.
Paleo Gluten Free Pancakes! MY FAV!
1/2 cup almond or coconut flour*
2 scoops vanilla protein powder of choice
1/4 cup Nut Milk (I use homemade Cashew Milk – recipe: CLICK HERE)
1 x Full egg
1 x teaspoon baking powder
1 x dash sea salt
1 x dash of cinnamon
*SUBSTITUTE flour of choice that is LEAST reactive according to your Custom Food Sensitivities List. For info on how to perform yours, click HERE.
Put all the ingredients above in a blender or bowl and mix until batter like. This amount of ingredients makes about four large size pancakes, so if you're feeding a family, double up for 2, cut in half if you're a bachelor, etc. Heat frying pan (aluminum free) to about half heat and add in your preferred cooking oil evenly spread across the frying pan (I suggest Coconut Oil), scoop the protein pancake mix into the pan to desired size. Brown on each side for app 2-3 min, place on dish and serve with desired fruit, nuts, maple syrup, etc on top. For a complete macronutrient meal, pair with 2 eggs and a big side of coconut oil sauteed kale or spinach.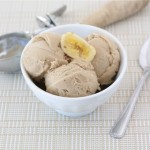 HEALTHY Banana, PB & Choco Ice Cream
Cut 4 bananas into thin slices (1/2 in or so), put them onto a plate, and into the freezer for 2-4 hours 
Add to high powered blender or Food Processor. Blend until creamy…
Add 2 tbsp Organic Peanut Better, with Sea Salt and Blend until consistent
SERVE AND ENJOY!
Makes 2 servings for a snack under 150 calories!!!
Note:  Can substitute PB for Almond or other Nut butters, option to add in sweetner, such as Stevia AND/OR Cocoa or Cacao Powder to add the Choco. Top with Nuts & Cacao Nibs!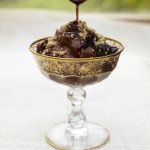 AMAZING healthy Chocolate Mousse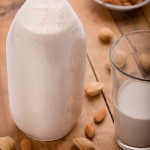 HEALTHY Green Burrito Recipe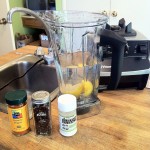 DETOX DRINK Directions
Great for weekly cleansing, a few times a week!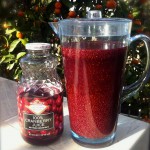 Electro-light on the liver, Light on the Checkbook…STARRING Chia Seeds! 🙂
***1-2 tbsp Chia Seeds
***8 oz Coconut Water
***2-3 oz Cranberry Juice (Unsweetened – ie Trader Joes)
***Juice of 1/2 lime
***Stevia to Taste
PREP IT before your work out and the chia will have expanded by the time you need it for minerals after. The new Gatorade ya'll! Way cheaper and healthier! I made 4 times this amount in a big jar so I only had to do it once for the whole week. You know how I do! Prep food in batches to save time!
THIS is the NEW All American Breakfast of Champion CEREAL!
*1 tbsp Cacao nibs
*2 tbsp Goji berries
*2 tbsp Unsweetened Coconut Flakes
*2 tsp Maca
*1/8 cup Blueberries
*1/8 cup Walnuts
*Almond Milk drizzled over quinoa like cereal 🙂
ALL OVER A BED OF
*1/2 cup cooked tri-color quinoa
I also added cinnamon, a dash of Himalayan sea salt, & stevia
PACKED FULL OF ANTI-OXIDANTS, HEALTHY FATS, ADAPTOGENS, FIBER AND FLAVOR!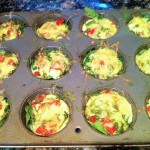 Egg White Omelette Minis
Pre heat oven to 350
*Spray muffin tin with olive oil or spread with grass fed butter such as Kerry Gold from TJoes
*Line each tin with 6-8 leaves Organic baby spinach
*Fill each hole with 4 egg whites (1/2 cup)
*Dress up with your choice: Organic cheese, herbs, veggies…
In this pic, I topped them with: Grass Fed Kerry Gold Cheese from TJoes, cubed red peppers & cilantro. I also sprinkled some pepper, garlic, Kelp salt & cayenne pepper on them for extra metabolism.
Cook for 30 min, check on them at 20 min mark, you know when they're done! 🙂
Believe it or not, just 1 of these is quite filling. Eat 1 with an apple or orange, for a complete meal!
GREEN BURRITO VLOG
Asparagus Soup (If you're on Auto Immune Protocol, omit nuts)
CLICK HERE for complete recipe on my Pinterest page